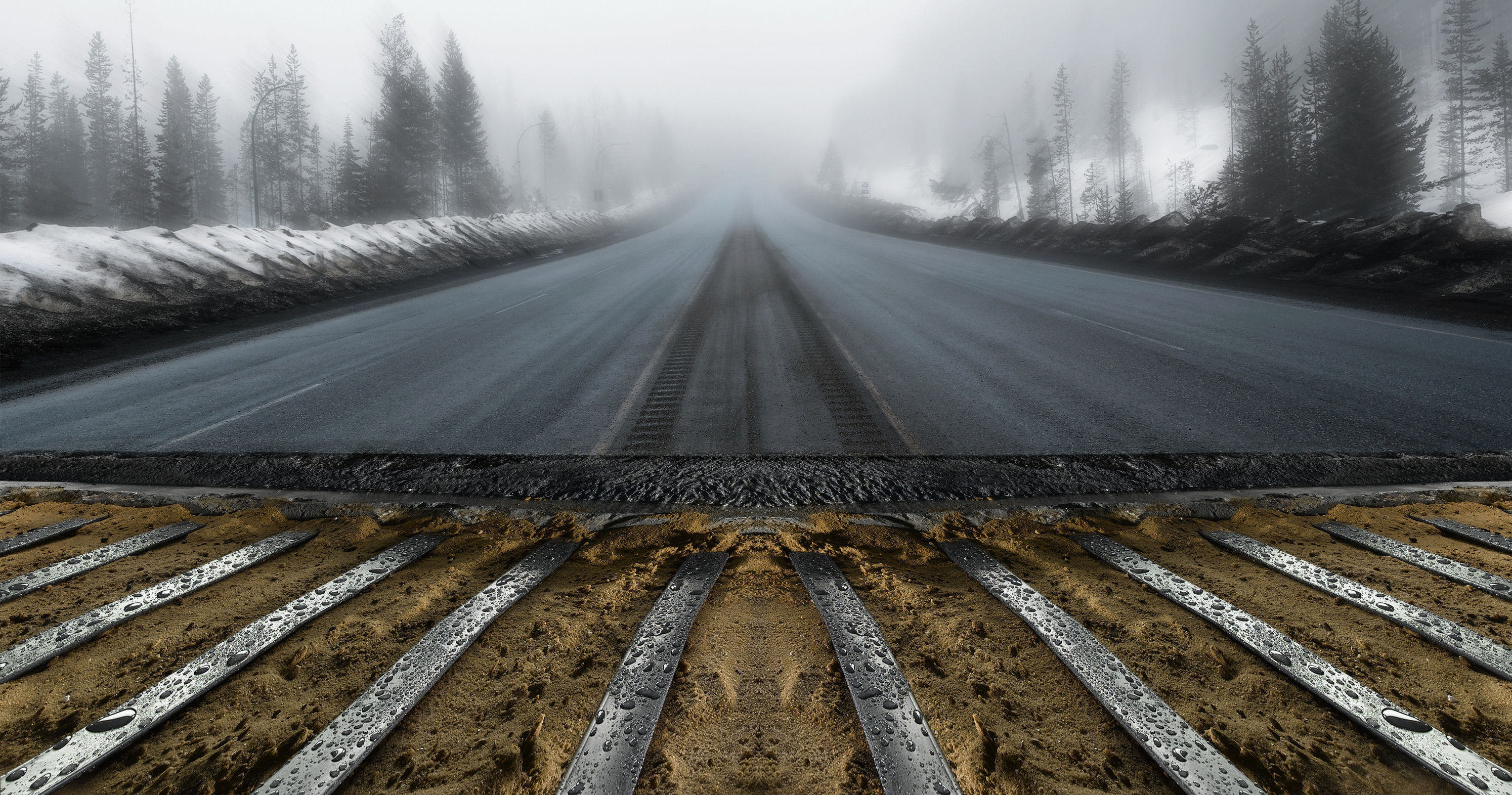 Snow Melting and Ice Prevention
Our Snow and Ice Melting system is ideal for use below concrete, asphalt, paving stones, gravel and turf. Based on our unique Amorphous Metal Ribbon Technology the system has significant advantages over hydronic or cable based outdoor systems.
Benefits

* Larger surface contact ratio
* Achieves working temperature faster than other systems
* Energy saving
* Less costly
* Generates more even heat
* Simple installation process
* Reliable and durable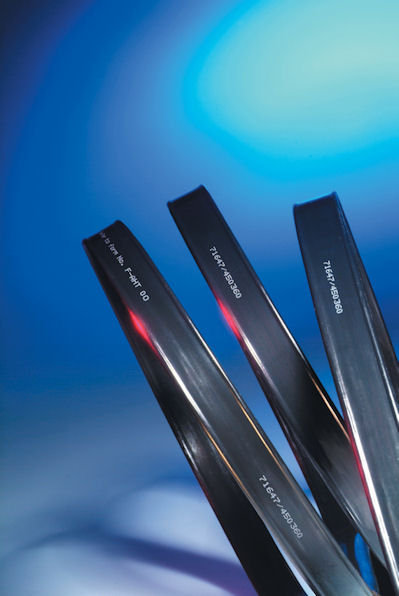 There are two outdoor products:
* Outdoor underground heating ribbons
* Pipes/gutter Freeze Protection/Heat Trace ribbon
These products are based on a unique design of fully grounded flat cable constructed from amorphous metallic ribbon within a robust yet flexible enclosure designed to meet IEEE 515.1 standard for underground and outdoor exposed applications.
Performance
The heating element uses different widths of amorphous ribbon combined with different element length to achieve the required output power per linear metre. The heating element can accommodate various power voltage sources, AC or DC: 110-120, 220-240, 400 and 600 Volts. Low voltage usage is also possible. The maximum working temperature of the element is 70°C.

Coverage
Heating ribbons are designed to cover approximately 20% of the heated area but may range from 15% to 30%.

Electrical capacity
Input power of each heating element may range from 250 - 500 watts/m2. Higher input can be achieved by reducing the spacing between parallel heating elements.
Applications
Applications include paths & walkways, driveways, bridges, car parks, public/private building entranceways, sports stadia and commercial horticulture. Scale can range from a few square metres for a domestic driveway to several thousand square metres for a sports stadium.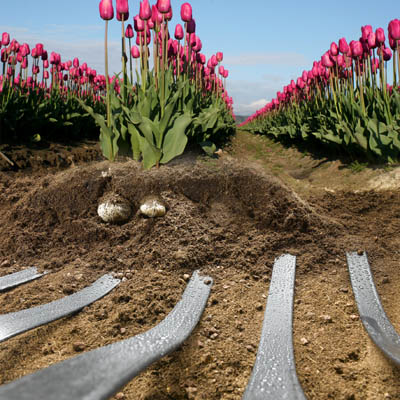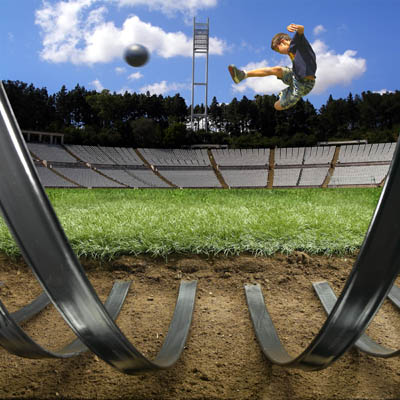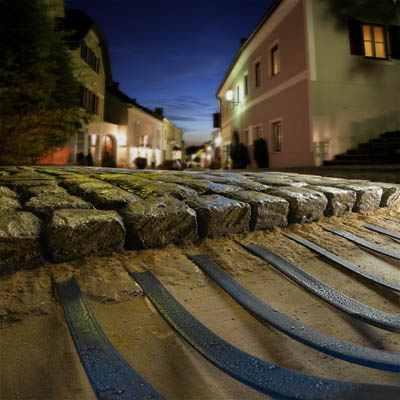 For more information on our snow melting and ice prevention product please call us on 01383 567059 or email This email address is being protected from spambots. You need JavaScript enabled to view it.