Why Choose Amorphous Metal Underfloor Heating?


Warmth and Comfort

With its low operating temperature, Amorphous Metal  underfloor heating provides comfortable and luxurious radiant heat across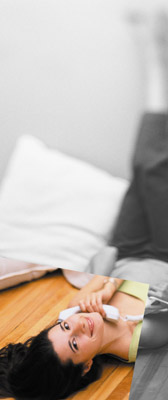 your whole floor surface, heating your home from the floor up. Simply program your thermostat around your lifestyle and relax, knowing that your underfloor heating will automatically keep you warm safely, effectively and economically – with cold tiles and chilly floor surfaces just a distant memory.

Safe and Aesthetic

Completely invisible and totally silent, our Amorphous Metal Ribbon system sits below the floor surface. The sleek and unobtrusive thermostat is the only tell-tale sign of your space-age heating system. Eliminating the need for unsightly radiators gives you an extra 15% of useable room space - an interior designers dream! The Amorphous Metal system also meets or exceeds electrical safety directives from internationally recognised bodies including CE, UL (USA), NEMKO (Europe), NF (France) and UGMS (Ukraine). 

Economic and Simple

The temperature of the Amorphous Metal Ribbon system can be regulated with ease and occupants can be comfortable at temperatures 2ºC – 4ºC lower than with convective heating systems. With the large heat transfer area, the low temperature of the ribbon, fast heat up times and insulation used below the mats, energy is used more effectively and efficiently, resulting in lower power consumption.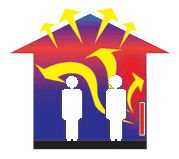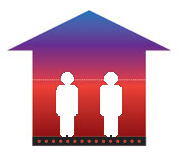 Hygienic and Healthy

Achieve a heated home the healthy way. The radiant heat distribution of the Amorphous Metal Ribbon system eliminates the heat draughts that lift up dust and allergens the way convective systems do. Underfloor heating is odourless, silent and will not de-humidify a room, making it ideal for everyone, particularly those with dust allergies or respiratory problems. That's why Underfloor Heating is recommended by some of the worlds leading asthma organisations.