Installation of the Amorphous Metal underfloor heating system is simple and straightforward - just follow the installation guide that comes with your system and you'll have years of trouble-free heating.
We recommend taking each heat mat out of their packaging, laying them out flat (on top of each other is good!) and allow them to acclimatise for a day or so before fitting. Safely running some power through each heat mat for 30 minutes or so prior to fitting will make the mats "relax" and sit flatter on the base floor, making the installation procedure even easier! When your chosen floor covering is a tiled floor, all tile adhesives should completely cover the area - do NOT "dot & dab" as this will leave air pockets under the floor and may compromise the effectiveness of your heating system. Seen below are diagrams showing a typical build-up using different floor coverings. For more information please call or email us.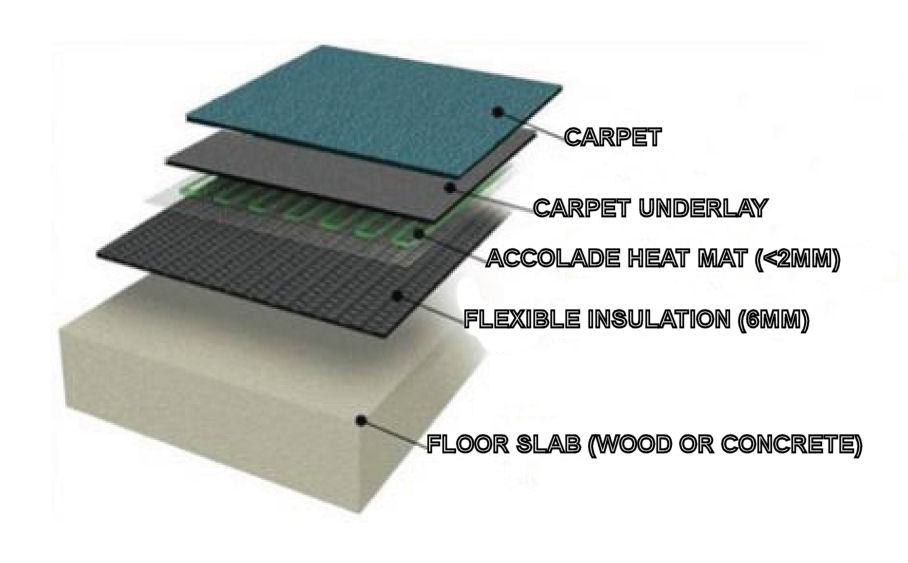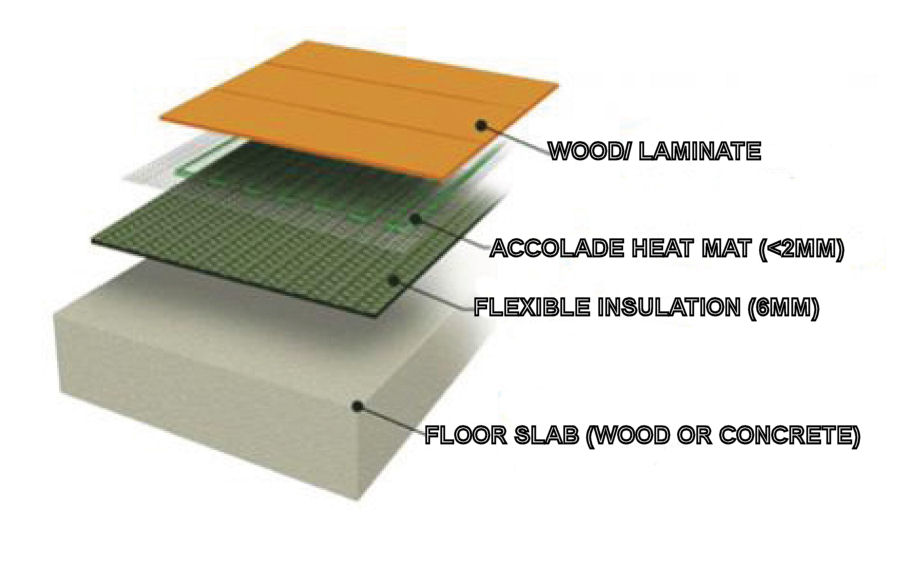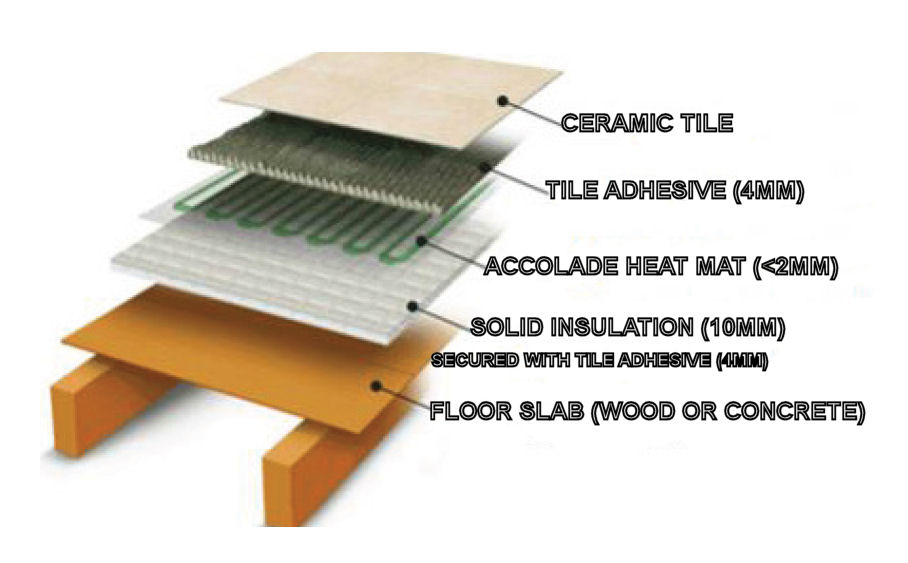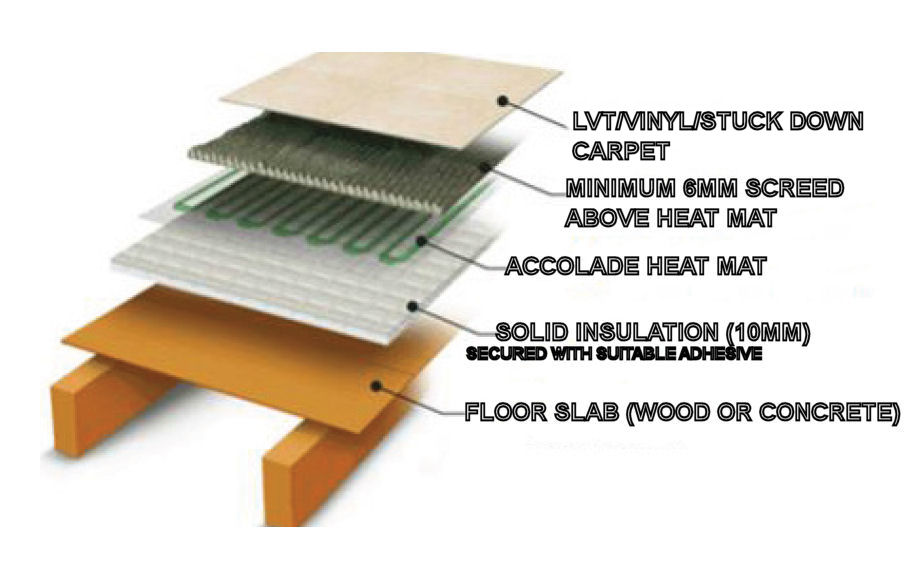 Installations in bathrooms, kitchens, en-suites, etc. and any area with natural slate floor covering require grounding nets to be laid between the heat mat and the floor covering. This is a fine wire mesh just 0.35mm thich connected to the property's earth. Seen below are diagrams showing a typical build-up using grounding nets. In installations with a vinyl or LVT floor covering, a solid board insulation is required along with a minimum of 6mm self-levelling screed above the heat mat (below the vinyl/vinyl adhesive). This provides a secure & level surface upon which the vinyl flooring can be laid.